Mel specializes and has experience in Deep Tissue Massage, NMT / Trigger Point Therapy, Foot/Hand Reflexology, and Acupressure. She also has experience using a variety of Injury and Trauma techniques, Total Body Stretch and Range of Motion, Medical Massage, and more...
Mel loves to travel, especially international trips. She enjoys outdoor activities and loves animals. She also volunteers at Central Texas Food Bank- Food Care Center and Jesus, Love, and Hope Mission in Killeen, Texas. As an Army veteran, Mel also supports veterans' causes and is a proud supporter/volunteer of Friends of the Central Texas State Veterans Cemetery in Killeen, Texas. She believes in volunteering, Community Service, and "Paying it Forward".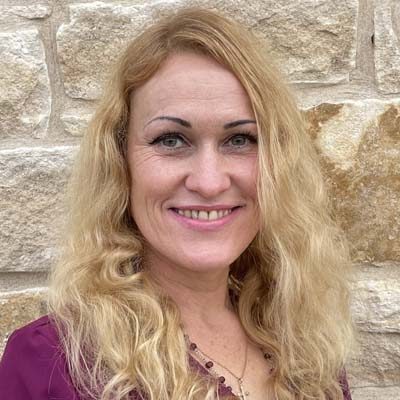 Svetlana Samsonova AKA: Stella - MASSAGE THERAPIST
LOCATIONS: TEMPLE
I attended Austin School of Massage in 2007; and in 2010, I graduated from New Beginning School of Massage in Killeen, Texas.
I am certified in Swedish, Deep Tissue, Medical, Geriatric, Sports, Prenatal, Hot stone Massages. Carpet Tunnel, Fibromyalgia, Sciatica, and more. I love working with people to help them rid their body's of sore muscles and stress. I love my job! It's a great feeling helping people in life! I Will be happy to see you all!
Starr Power - MASSAGE THERAPIST
LOCATIONS: COPPERAS COVE
Hi, my name is Starr Power. I'm a Licensed Massage Therapist with a passion for further education in Medical Massage Therapy. I have a special love for the body as I've been a Personal Trainer and Group Fitness Instructor since 2018 to current and simply want to take the next step in my career.
Massage Therapy is a perfect addition to my expertise, I've been able to further my knowledge in the human body, furthermore delivering the best results for recovery. I specialize in Swedish Massage, Prenatal Massage, Deep Tissue, Trigger Point, Cupping, and scrubs. All my massages are individualized to each client according to specific needs, not one massage is the same.
I am the proud mother of 6 children.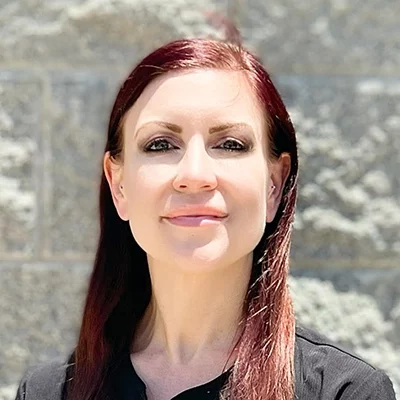 Marcea Betz - Lead Therapist
Marcea Betz attended the renowned Arizona School of Massage Therapy in Tempe, AZ and graduated near the top of her class in 2002. She continued her education in Salt Lake City, UT at the parent school, Utah College of Massage Therapy. Marcea earned both the Master Body Worker and National Certification by 2009.
Over the past 21 years she has worked for the YMCA and multiple companies in Chiropractic Care as well as award winning spas. In addition, she teamed up with the Arizona Diamondbacks organization while she lived in Phoenix and worked dozens of charity events. Marcea has been with Anthony Medical and Chiropractic since August of 2019 and was recently promoted to Lead Therapist February of 2023.
Being a Licensed Massage Therapist has been a long-time passion for her, providing quality therapeutic care and wellness. This career has been very rewarding when she can contribute to someone's healing, a pain-free and better functioning body. She provides a combination of Therapeutic Massage, Deep Tissue, Myofascial Release, Reflexology, Facilitated Stretching, and Craniosacral Therapy.
Marcea enjoys spending time with her family, daughter Tori and her dog Lily! I look forward to contributing to your wellness.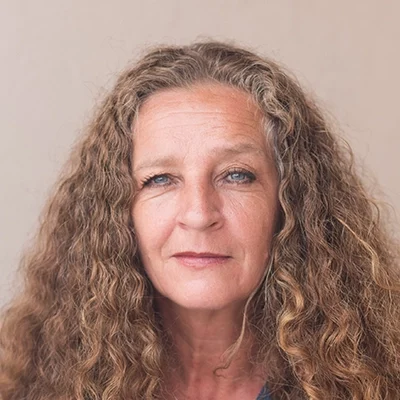 Tanja Mirland - Massage Therapist
Tanja Mirland was born and raised in Bavaria, Germany. She moved to Texas in 1995. Upon graduating from Killeen's new beginnings massage school in 2010, she became a licensed massage therapist. She has always had a passion for helping people, which fuels her desire to heal people holistically and naturally.
It has been her privilege to work at Anthony Medical and Chiropractic Center since 2011.
In addition to deep tissue, trigger point, prenatal, lymphatic drainage, and oncology massage, Tanja specializes in many other massage specialties.
Her family, especially her grandchildren are a source of great joy for Tanja. Additionally, she has dogs Ragnar, Kuppa, Honeybee, Lovy, and Angel as part of her family. Gardening is one of Tanja's favorite hobbies during her free time.
Fabia Temylla Pinheiro - Massage Therapist
LOCATIONS: KILLEEN
Fabia Temylla Pinheiro is a licensed massage therapist who is passionate about her profession. Fabia graduated from massage school in Florida in 2012. It is a pleasure for her to work at Anthony Medical and Chiropractic Center; she has been with the company since November of 2022.
Having been a massage therapist for 11 years, Fabia is passionate about helping people achieve their wellness goals. Besides being certified in many different modalities, she has extensive experience in the field.
In addition to Swedish Massage, Prenatal Massage, Deep Tissue, Trigger Points, Cupping, Hot Stone, Geriatric, Myofascial Release, Rotator Cuff Release, Sciatic Pain, Migraine, and Kinesiology Taping, she also specializes in Myofascial Release and Proprioceptive Neuromuscular Facilitation.
Every massage she performs is customized to the needs and preferences of each client.
A huge part of Fabia's mission is to help patients and clients feel better.
As a free time activity, Fabia enjoys exercising and watching television. Spending time with her husband and dog Lyla is one of her favorite things to do!