Lisa Wiesman - MASSAGE THERAPIST
Lisa Wiesman, RN, BSN, LMT obtained her Bachelor degree in Nursing from the University of Texas Medical Branch in Galveston in 1993. After working as a nurse till 2011, she stayed home with her kids till they reached high school age.
While living at Fort Knox Kentucky, Lisa attended Advanced Massage Therapeutics in Louisville, where she learned massage. As a licensed massage therapist, Lisa is still able to care for clients with whatever may be their issue. Specializing in sports injury and deep tissue, Lisa's background as a nurse gives her more insight into her clients areas of concern. When not at work Lisa enjoys spending time with her two kids. She also enjoys reading, flowers, and going to the movies. Lisa is also married to an active duty army officer, and looks forward to his retirement.
Akeem Jackson - MASSAGE THERAPIST
Akeem Jackson is U.S Army Veteran who received certifications on A+, Security+, and CCNA before going to a new beginning school of massage and finishing in 2020. My specialties are deep tissue, sports massage, as well as cupping.
I manipulate the body to be able to work on deep muscles without causing pain. I have a background in wrestling, weightlifting, football, and Jiu-Jitsu. In my spare time, I spend time with my son, watch anime, and play semi-pro football.
Mel specializes and has experience in Deep Tissue Massage, NMT / Trigger Point Therapy, Foot/Hand Reflexology, and Acupressure. She also has experience using a variety of Injury and Trauma techniques, Total Body Stretch and Range of Motion, Medical Massage, and more...
Mel loves to travel, especially international trips. She enjoys outdoor activities and loves animals. She also volunteers at Central Texas Food Bank- Food Care Center and Jesus, Love, and Hope Mission in Killeen, Texas. As an Army veteran, Mel also supports veterans' causes and is a proud supporter/volunteer of Friends of the Central Texas State Veterans Cemetery in Killeen, Texas. She believes in volunteering, Community Service, and "Paying it Forward".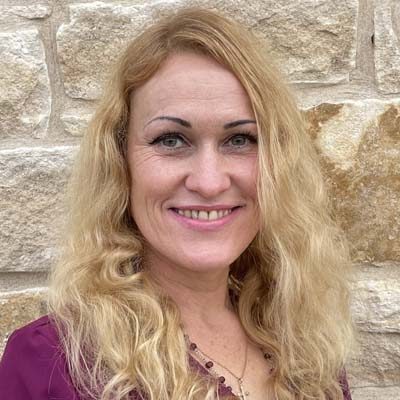 Svetlana Samsonova AKA: Stella - MASSAGE THERAPIST
LOCATIONS: TEMPLE
I attended Austin School of Massage in 2007; and in 2010, I graduated from New Beginning School of Massage in Killeen, Texas.
I am certified in Swedish, Deep Tissue, Medical, Geriatric, Sports, Prenatal, Hot stone Massages. Carpet Tunnel, Fibromyalgia, Sciatica, and more. I love working with people to help them rid their body's of sore muscles and stress. I love my job! It's a great feeling helping people in life! I Will be happy to see you all!
Keiko - MASSAGE THERAPIST
LOCATIONS: KILLEEN
Keiko is from Sagmaihara Japan. She became a massage therapist in 2006 after studying yoga in India. She received her massage therapist license in 2013 in Hawaii. She does shiatsu, deep tissue, Swedish, pregnant, reflexology(foot massage) and sports massage. She mixes her skills and personalizes each patient.
Her husband is in the active-duty military. She is the proud mother of three wonderful children. She is passionate about children and nutrition. Keiko loves to stay healthy and be positive. English is her second language but she likes to talk to people. Her goal is to make people happy. She enjoys teaching yoga and Japanese as well. Currently, she is taking a life coaching class.
Starr Power - MASSAGE THERAPIST
LOCATIONS: KILLEEN
Hi my name is Starr Power. I'm a Licensed Massage Therapist with a passion for further education in Medical Massage Therapy. I have a special love for the body as I've been a Personal Trainer and Group Fitness Instructor since 2018 to current and simply want to take the next step in my career.
Massage Therapy is a perfect addition to my expertise, I've been able to further my knowledge in the human body, furthermore delivering the best results for recovery. I specialize in Swedish Massage, Prenatal Massage, Deep Tissue, Trigger Point, Cupping, and scrubs. All my massages are individualized to each client according to specific needs, not one massage is the same.
I am the proud mother of 6 children.